MicW launches new headworn H825 microphone
MicW is proud to launch H825 headworn microphone, Beijing, China , Jul.25th, 2013 - Microphone manufacturer MicW Audio expands its revolutionary H-Series of microphones with the launch of the new H825.
The omni-directional H825 is specially designed for applications in broadcast narration, live and stage performance, and other high quality speech requirements that require a head-worn microphone with superior noise rejection and a smooth, natural-sounding frequency response.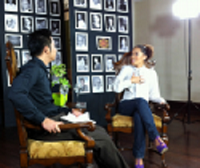 With optional adapters, the microphone can be used with virtually any manufacturer's wireless bletpack system.
The high-quality, compact, omni directional mic is a perfect solution for conferences, presentations, dictation and other applications where speech intelligibility is high on the agenda.

It is easy to wear on your head with light weight to perfect match your show.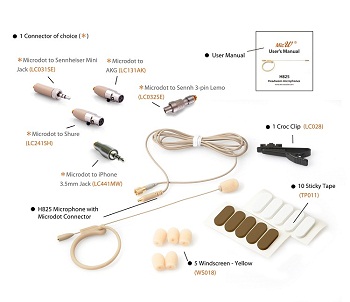 About MicW Audio
MicW Audio is a recording microphone subsidiary of Beijing-based BSWA Technology Ltd, a manufacturer of precision test and measurement microphones. Since 2009, MicW Audio has marketed its products internationally, offering different microphone series designed for a range of recording, broadcast, live performance and mobile applications. These currently include the i-Series microphones for use with iOS and Android devices, the L Series lavalier microphones, M Series measurement microphones, N Series nickel diaphragm high performance condenser microphones, and T Series titanium diaphragm large diameter condenser microphones.
Continued developments in the parent company's transducer technology have firmly established MicW Audio as a "go to" brand for professional sound recordists, broadcasters and producers requiring high-quality mobile microphone solutions.