Prolight + Sound Shanghai Expo was held in Shanghai International Exhibition center from 8th to 11st Oct. As the most authoritative and international Expo, Prolight + Sound Shanghai has been successfully held eleven sessions. This Expo has become the global stage of cutting-edge technology and products.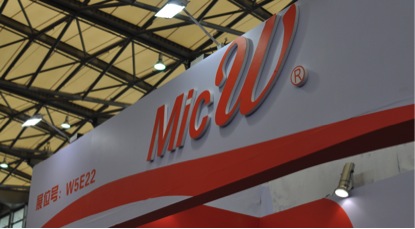 MicW showed i series microphones in this exhibition, which advocate "innovative, high quality and convenience " as the main appeals,and he also displayed all models of professional microphones. The booth attracted many visitors.
The i436 is a handful calibrated measurement microphone, which can connect to IOS device, and it got great concern in the Expo. i436 uphold the BSWA acoustic measurement devices' DNA, it is complying with the IEC 61672 Class 2 sound lever meter standard. With the i436 and a dedicated App, you can turn your iPhone and iPad into a sound pressure level meter or a real time analyzer for time and frequency domain measurement or a wonderful recorder.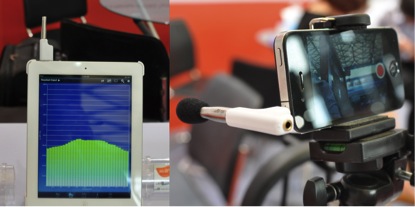 The iShotgun (Mini Shotgun microphone) and iGoMic (X-Y Stereo microphone) are all contracted visitors' eyes too. Recently, the microphones for video cameras and some wearable cameras like GoPro Hero 3+ are wanted, these two microphones can fit for these needs, and some accessories in their kits can be used in several conditions.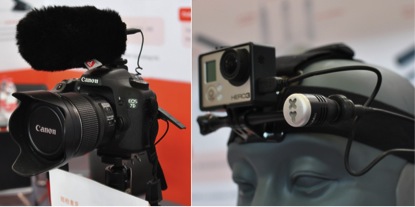 Besides the i series microphones, there are full line-up professional microphones displayed in the booths also. The professional microphones' design followed the acoustic measurement microphones' style, the critical department- capsules are all designed and manufactured by MicW own factory, which based in Beijing. MicW is fully committed to quality management ensuring that every product meets strict standards in performance. In the Expo, the M series (professional measurement microphone) and N seires (nickel diaphragm capsule microphone) are more acceptable, because of their high performance to price ratio.
Prolight + Sound Shanghai 2014 is a good chance for MicW to display her all series microphone; the products have been accepted by the audiences. MicW would continue to provide more perfect solutions for recording.