Frankfurt, Germany, 14th Apr 2015
– Microphone manufacturer MicW Audio showed its revolutionary i-Series of microphones in Musikmesse 2015. MicW displayed the newest shotgun microphone—iGoMicTM Mini Shotgun, and newest
binaural
recording microphone—i3DMicTM Pro750.
iGoMicTM Mini Shotgun- Super cardioid microphone
The iGoMicTM microphone is special designed for GoPro, DSLR, video camera and . At the heart of the iGoMicTM Mini Shotgun is a 9mm diameter cardioid condenser capsule that provides studio-quality audio. All-copper interference tube body ensures that surrounding audio is minimized and your recording is focused on the subject in front of the camera. The iGoMicTM Mini Shotgun, provides a mono signal to both left and right channel of your recording device, is an excellent and robust microphone to record music, speech, interviews and ambient sounds.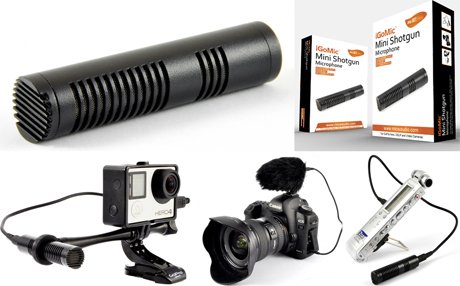 It is available from 15th April. Click here to review its performance: https://www.youtube.com/watch?v=9zNOjba9aiU
i3DMicTM Pro750- 3D microphone with monitor system
The i3DMicTM binaural recording microphone is special designed for 3D audio (binaural) recording solution. The i3DMicTM Pro750 combines matched back-electret stereo microphones with high-class headphones, provides combined binaural recording and headset monitoring, enhancing the convenience and enjoyment of field recording.
Simply wear the microphone-equipped earphones and capture what you hear, then listen back instantly. You can enjoy realistic sound as if you were there. You can also monitor while recording.
The i3DMic Pro 750 is ideal product to replacing traditional Dummy Head. It is much easier to use to find the sweet spot location for indoor and outdoor 3D recordings.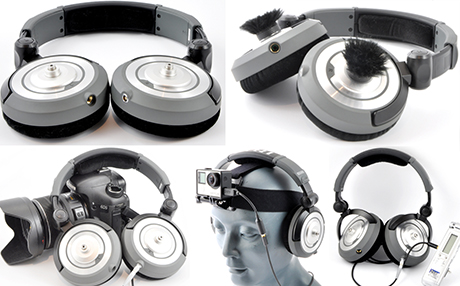 It is available from 15th April. Click here to review its performance: https://www.youtube.com/watch?v=8p7TN_8IoQU