2012-5 EDM

 MicW i-Series Microphones win the Radio World Award at NAB 2012
Selected by a panel of the engineering expert judges, journalists and editors from around the globe, MicW i Series Professional Mics receive the "Cool Stuff" Award from Radio World Newspaper at the NAB 2012 in Las Vegas.
MicW i Series Microphones were selected as the winning products among thousands of new products due to their innovative design for improving audio quality for iPhone and iPAD as mobile journalism tools. learn more
 Video review for i825 Lavalier microphone
After the recent NAB show, the Pixil Inc take a video review on the i825 lavalier microphone.
The lavalier omni-directional i825 mic has great pickup. Designed for use in broadcast, the microphone is really small, making it less visible for on air productions. The mic requires no power. You can also monitor audio through the split adapter.
See the video at: http://pixil.info/review-of-mic-w-i825

 MicW Announces New Distributors For Europe and Asia
MicW has appointed four new distributors for worldwide market. The Acetel(website) for Korean market, the Tom Lee Music Company Limited(website) for HongKong and Macao market, the Barma(website) for Spain market, the Kinovox(website) for Denmark market.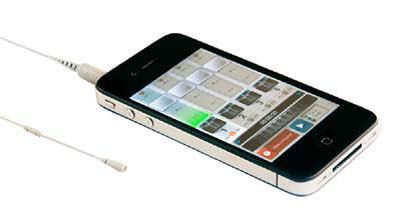 For more information, please visit: http://www.mic-w.com